Inspiring Kids to Tackle Tomorrow by Learning to Read Today
Elementary Schools Served
in Dallas ISD
Families Served
Each Holiday Season
Bikes Gifted to
Top Readers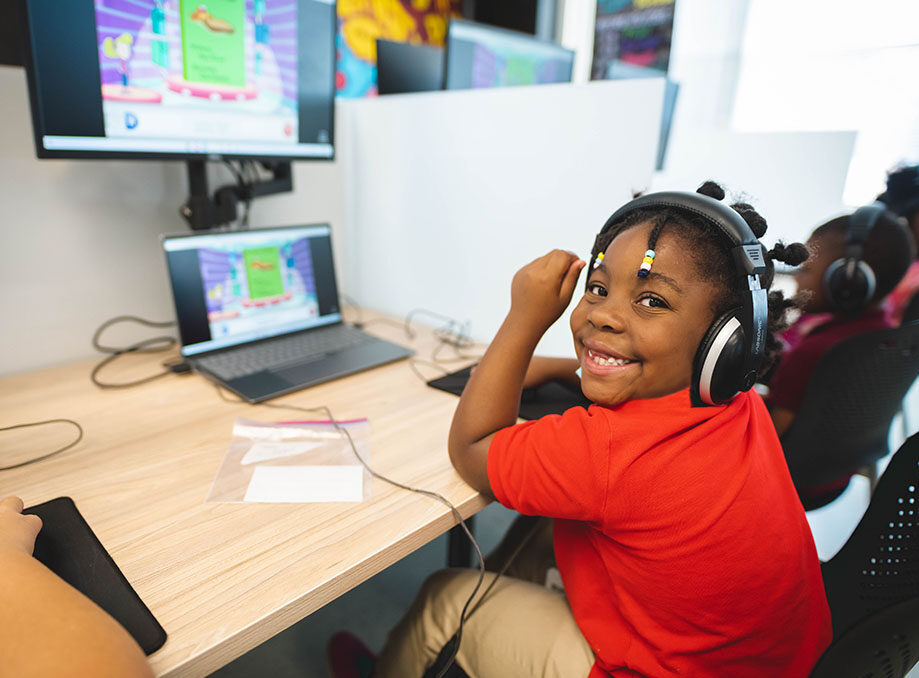 Technology
In addition to the software, Tackle Tomorrow provides the technology needed to power the software, including laptops, desktop computers, tablets and headphones.
ISTATION READING
SOFTWARE
Tackle Tomorrow is proud to provide the national award-winning software, Istation, to schools in the Dallas Independent School District. Powered by the science of reading, Istation's engaging assessments and instruction cover the National Reading Panel's foundational essentials, including:
Listening Comprehension
Letter Knowledge
Vocabulary
Phonological/Phonemic Awareness
Alphabetic Decoding
Self-Selected Reading
Spelling
Word Analysis
Comprehension
Reading Fluency
Phonics
 Alphabet and Alphabetic Principle
Written Response to Reading Selections
Oral Reading Fluency
Reading coaches
Tackle Tomorrow's dedicated Reading Coaches bring decades of combined experience in public education and specialized expertise in reading instruction. Each school's Reading Coach facilitates and implements program goals and objectives in close collaboration with the teaching staff.
Participating schools include Paul L. Dunbar Learning Center, H.I. Holland Elementary and Whitney M. Young JR Elementary.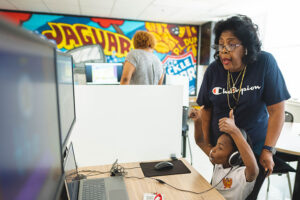 TACKLE SUMMER
SLIDE PROGRAM
This collaborative effort between Tackle Tomorrow and partner organizations reverses the education lag experienced during summertime by providing children in Dallas County access to online curriculum, instruction from reading specialists, and learning incentives. This program has served over 475 students who have dedicated an average of 68.5 minutes each week using Istation Reading. Results have shown significant academic improvement and enhanced learning throughout the summer season.
BOOK DRIVE
We donate books to the schools each year for students to enjoy during school and at home. In addition, we award bikes to students.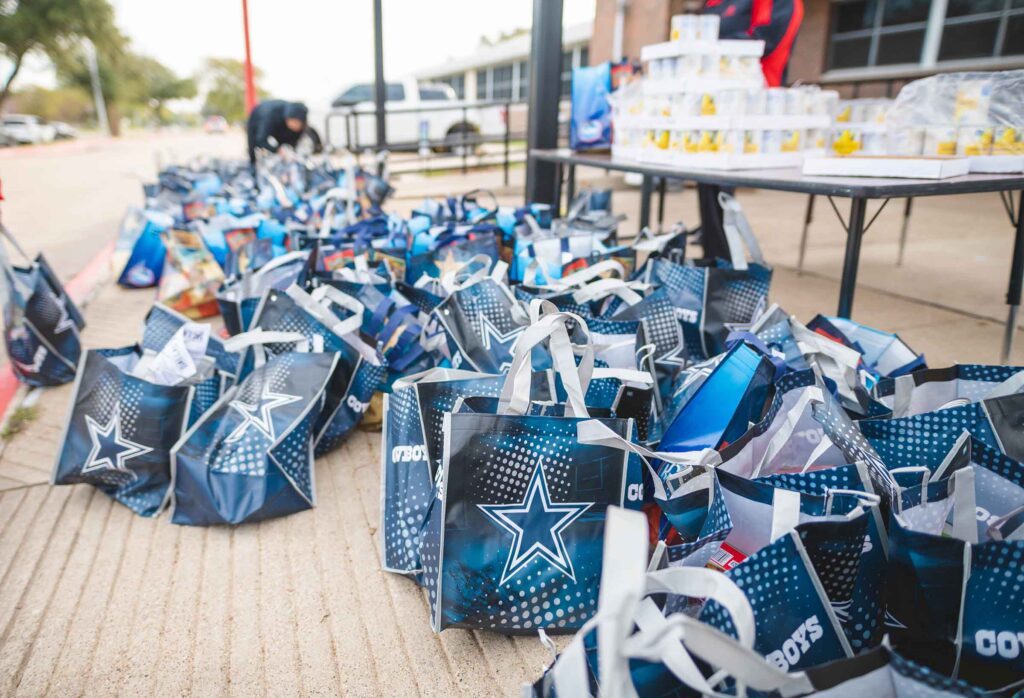 HOLIDAY
FOOD DRIVES
With our Holiday Food Drives, we ensure that families in communities of the schools we serve have access to food and supplies for healthy holiday celebrations. Each year Tackle Tomorrow partners with a local grocery store to host a food drive at one of our partner schools to provide meals to faculty, staff and students during Thanksgiving and Christmas.
ESL AND GED
We extend support to the family members of children participating in our reading programs by offering ESL courses and GED programs. Classes are scheduled at participating elementary schools in DISD and offered year-round.